So I did it! I went to Iceland for New Year's.
Marilena got me into it — back in summer, she went on and got us tickets for Sigur Ros and one of their concerts in Harpa, Reykjavik's fancy concert hall. How could I (and why would I want to) ever refuse?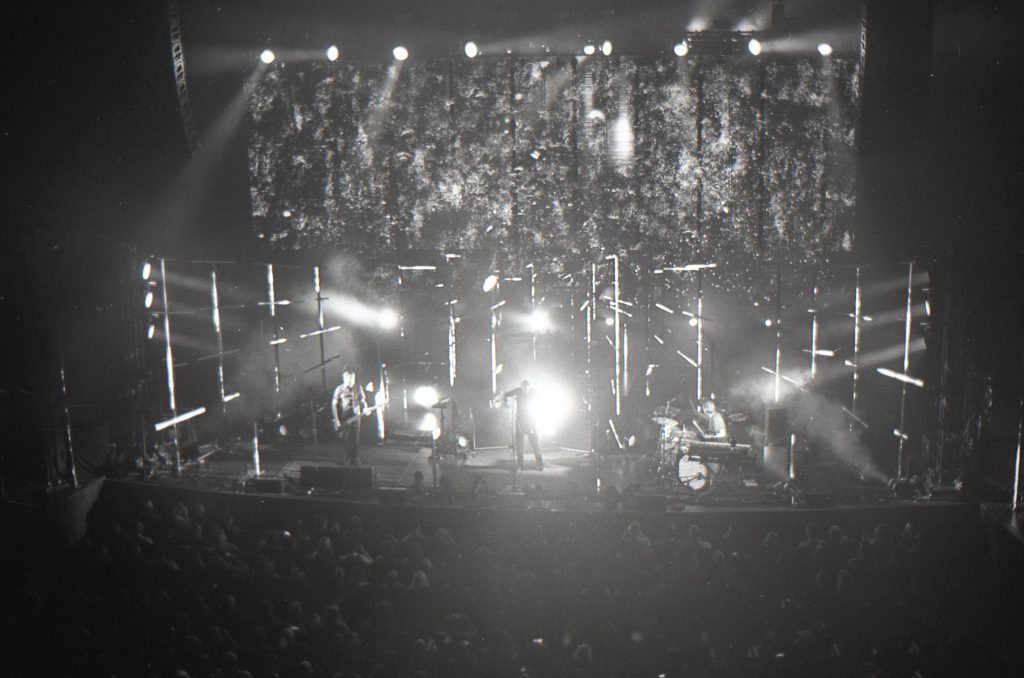 Until the last minute, I was subconsciously trying to forget this was happening: part of me feared that thinking too hard about it would jinx the whole thing, as if being excited about something was enough to make the Universe consider whether it had thrown a few easy balls at me and if maybe it was time to throw me a trick one just to mix things up a bit.
The Universe spared me. We spent a couple of days in Stockholm, including Christmas and Christmas Eve,  (not really recommended in the holiday season) and stayed in Iceland for a whole week!
Here are some things that stood out for me from this dream trip.
The Northern Lights
I must have started dreaming of going to Iceland the minute I found out it was possible to see the Northern Lights from there. It's quite possibly the wish that's ended up in the most bucket lists in my life.
I knew one day I would take a picture of them.
And I did.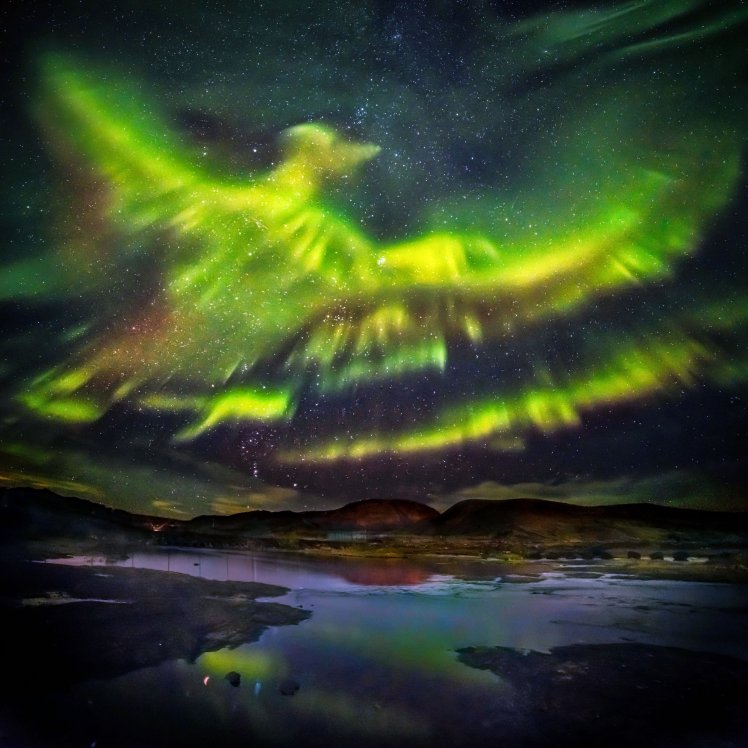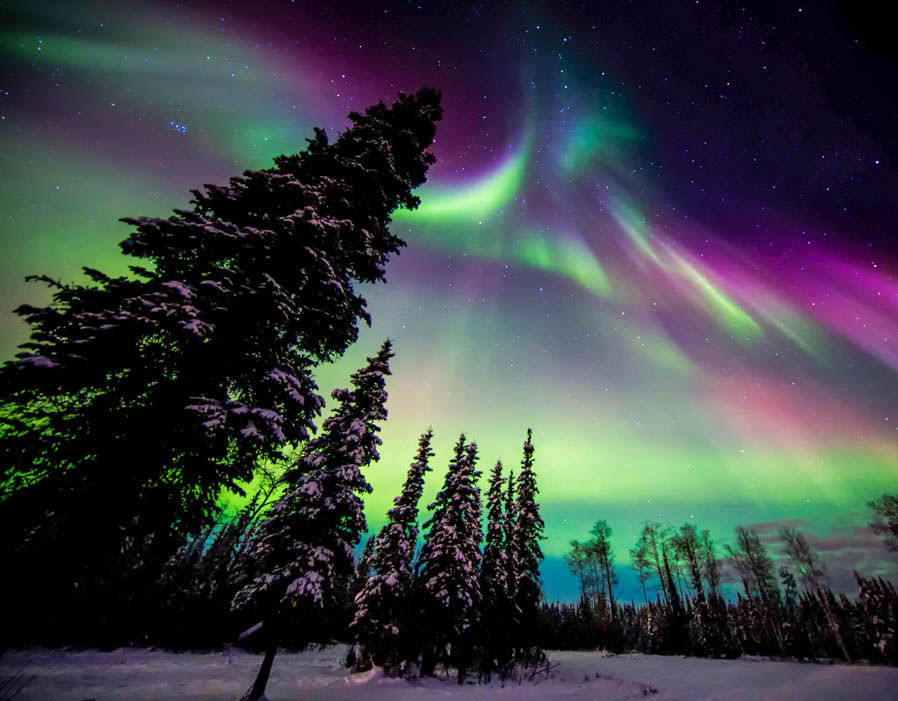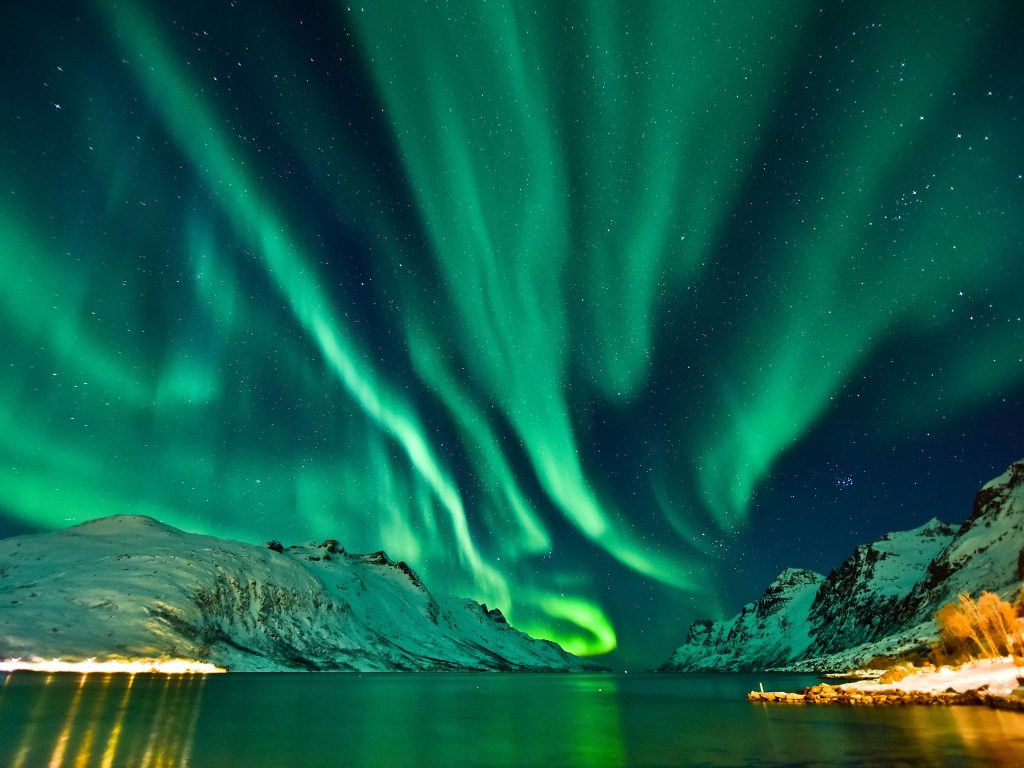 Heh. I wish! This is what I actually took: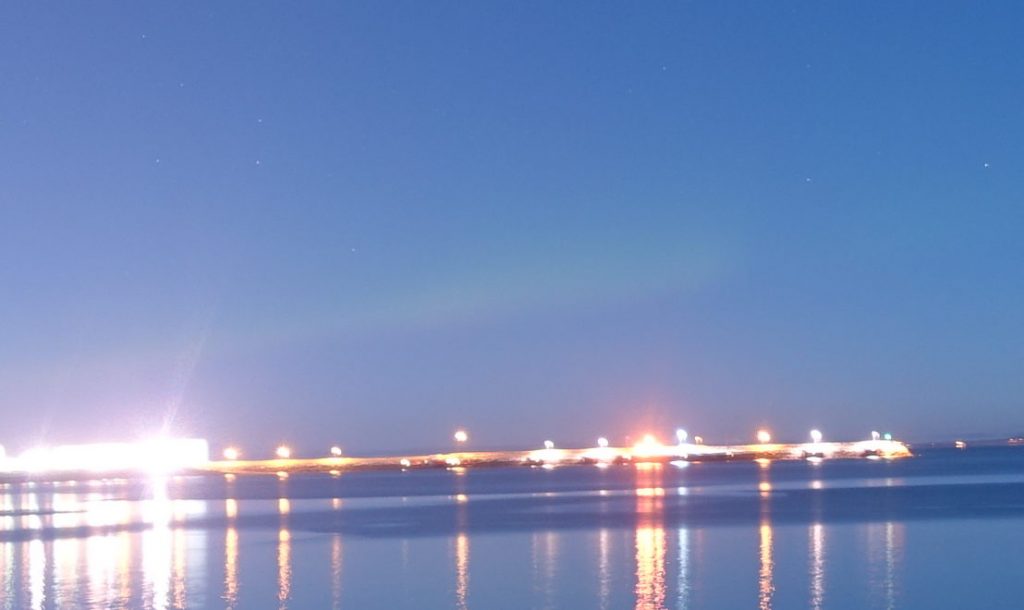 I didn't really see it properly; the terrestrial weather in Reykjavik was a crisp and clear -8 to -3 degress every day, but unfortunately, space weather was not favorable. The above picture was kind of a fluke, but we did catch a good 30-minute spell of auroras on the plane from Stockholm to Reykjavik. Watching it put me in a right trance…
What made the biggest impression on me about the Lights was how dlm they actually were. In photos they appear much brighter and vivid than how they actually manifest up in the sky (or it could be that they were just not very bright that night). This low brightness made them almost invisble through city lights, and much more ethereal and mystical — it was almost as if I was imagining them, at least until the next wave of purple blooming  out of the green bubbled up. Their movement reminded me of steam forming on the surface of black filter coffee, only more "linear" and abrupt.
It's interesting to note that cameras are better suited to capture the colour spectrum of auroras than the human eye, thus it's not very difficult to get an impressive picture of them if you're properly prepared (and lucky enough).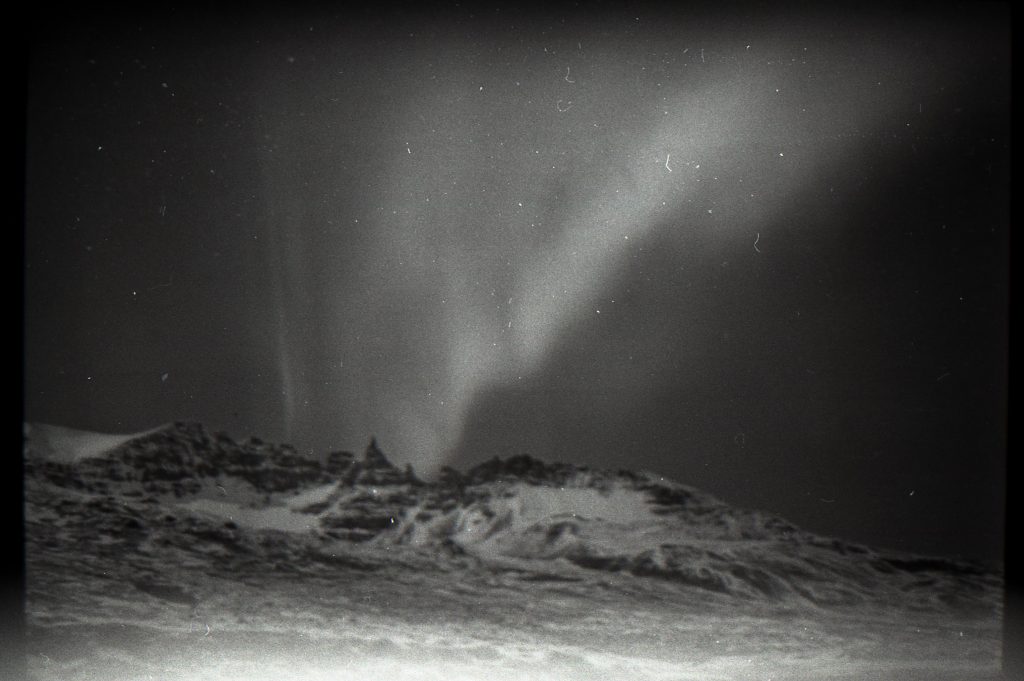 I didn't see them as much as I'd like to (can anyone ever have enough of them, I wonder?) and I'd be delighted if I could ever set my eyes upon them again!
Running 10K on New Year's Eve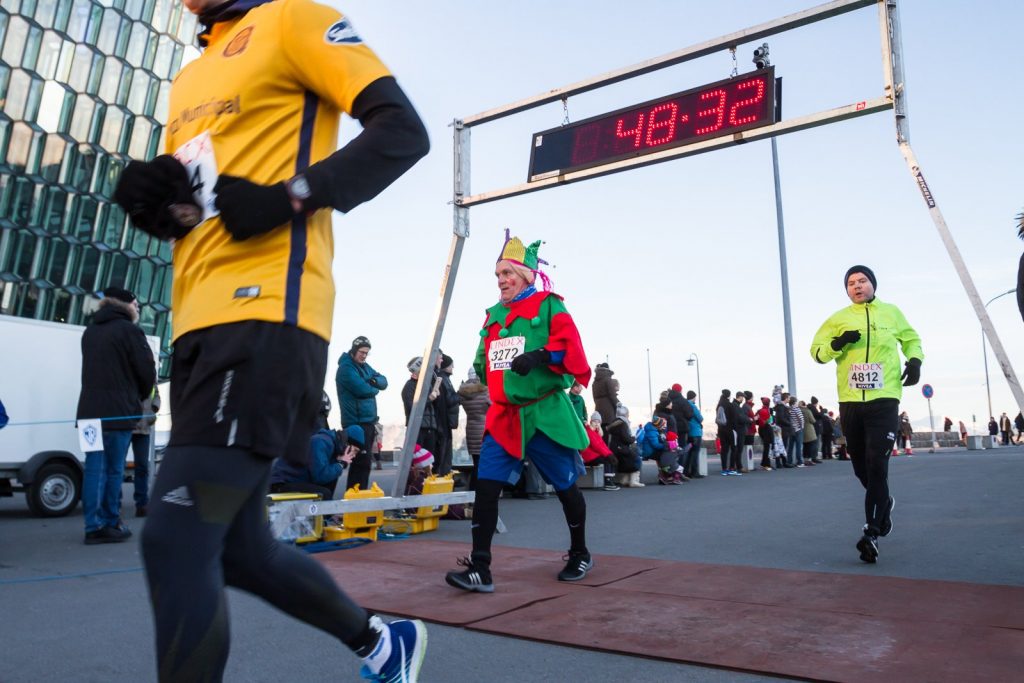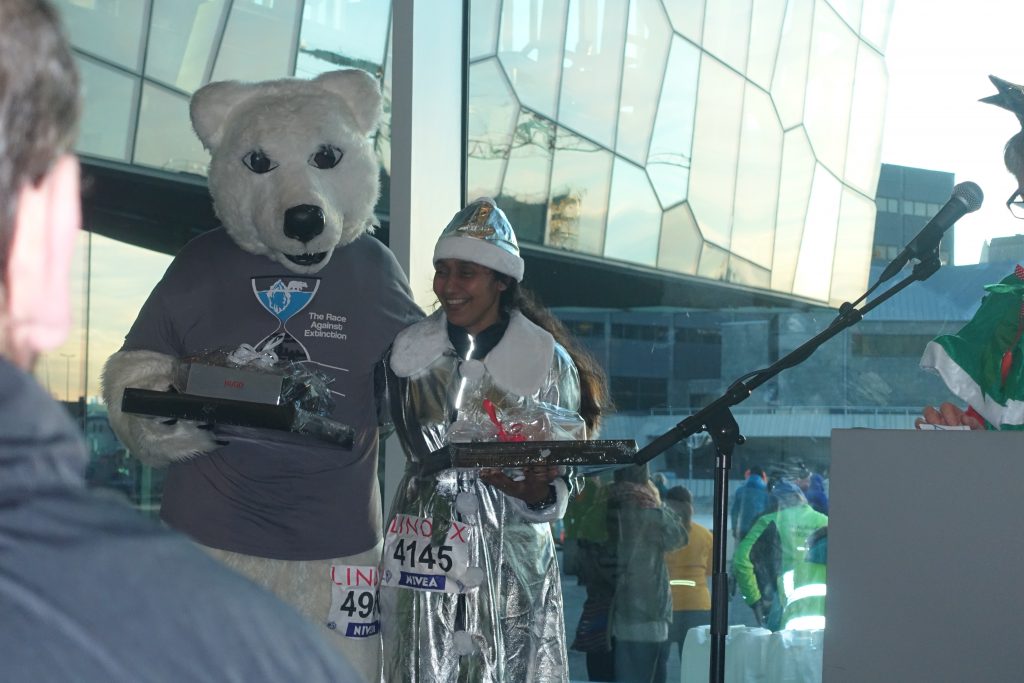 Every New Year's Eve, Icelanders have a nice tradition of running 3 and 10k races where it's popular to run in fancy dress! Although I didn't have any especially weird costume to run in apart from my ordinary slightly mismatched winter apparel, that didn't stop me from joining, no sir!
I did spot a wild Pikachu running (fleeing?), a bunch of Santa Clauses (of course), a guy wearing dwarf-shaped leggings that made him look as if he was being carried around rather than running himself (so clever), vikings, etc. I wonder if we have such a thing here in Greece. Wouldn't surprise me if we didn't — we like our sports, like so many things, rather dry and humourless.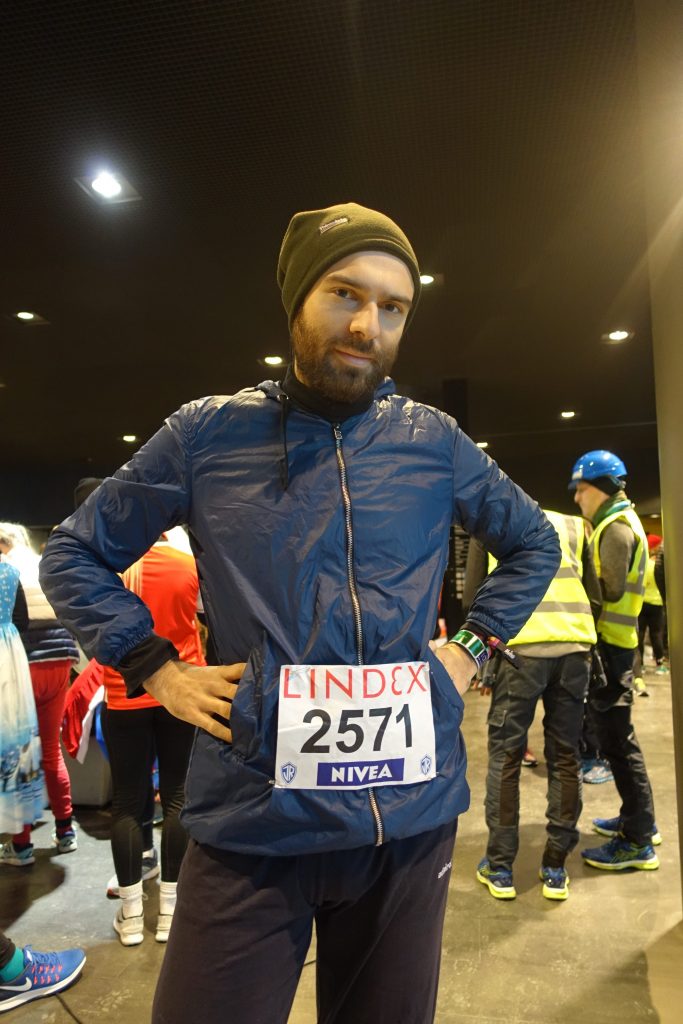 My time was decent. I was determined to overtake the "ghost" runner with the blue balloon that marked the constant speed I needed to go at to finish at 55:00. I focused with what fatigue made feel like heroic concentration and, finally catching up the pace at the final 2km, managed to do so.
My official time was 55:15, but my 'real' time from start to finish, if you account for the laggy start, was around ~54:27. I got a medal, too: all participants could buy their memento/bragging rights at registration for 600ISK (5 euros) .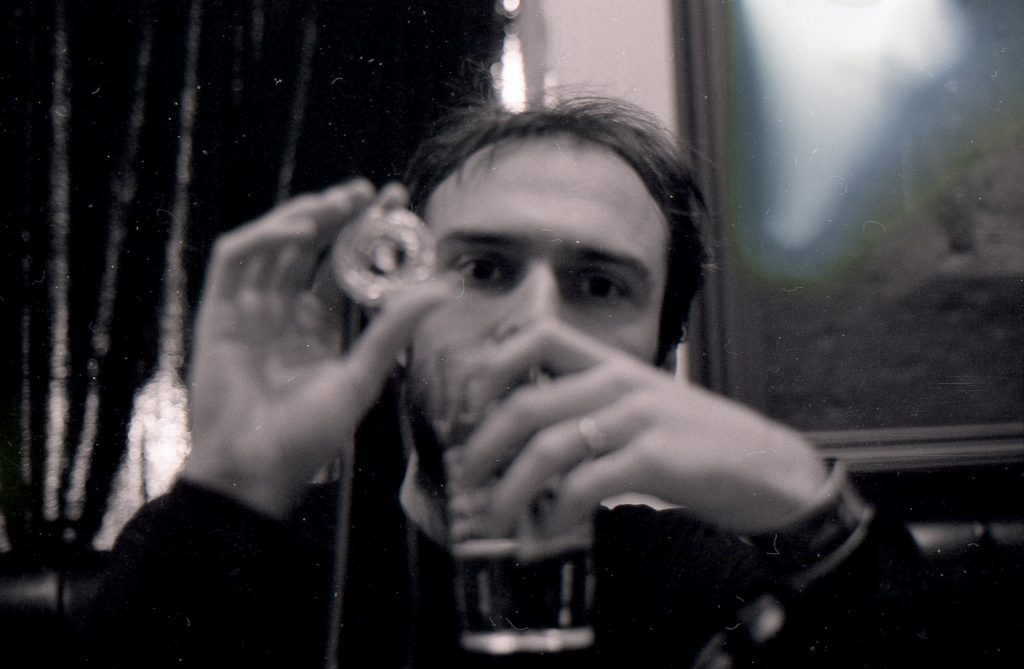 It was one of the hardest runs I'd ever done and/but I really enjoyed it! Sadly, I don't know where I can go from here, if I'll ever run a half-marathon or go beyond: unfortunately, my knee cartilages tend to complain a lot after I put them under such an unusually high amount of stress, and I'm wondering whether I might be focusing on something that will come back to bite me in the ass.
Still, looking at all the Icelanders with their costumes, kids and all the commotion and running with them somehow made me really content and was a happy way to close 2017. Not to mention: the pint of Gull after the run was especially tasty.
Tourists, Prices, Low-Budget Tips
 7 things Icelanders hate about tourism in Iceland
Iceland's population is around 300,000. Last year, they got an estimated 2.3 million arrivals — that's more than 7 times their population. By comparison, Greece only has an estimated 30 million each year — roughly just 3 times our population.
Reykjavik felt like a bit of an Iceland-themed Disneyland. I'm well-aware that I actually contributed to this by going there and eating some of their cod and lobsters (coughflexitariancough), but at least I feel as if I would never do any of the things pointed out in this list of stupid things tourists do — I want to think that counts for at least something as far respecting my hosts goes.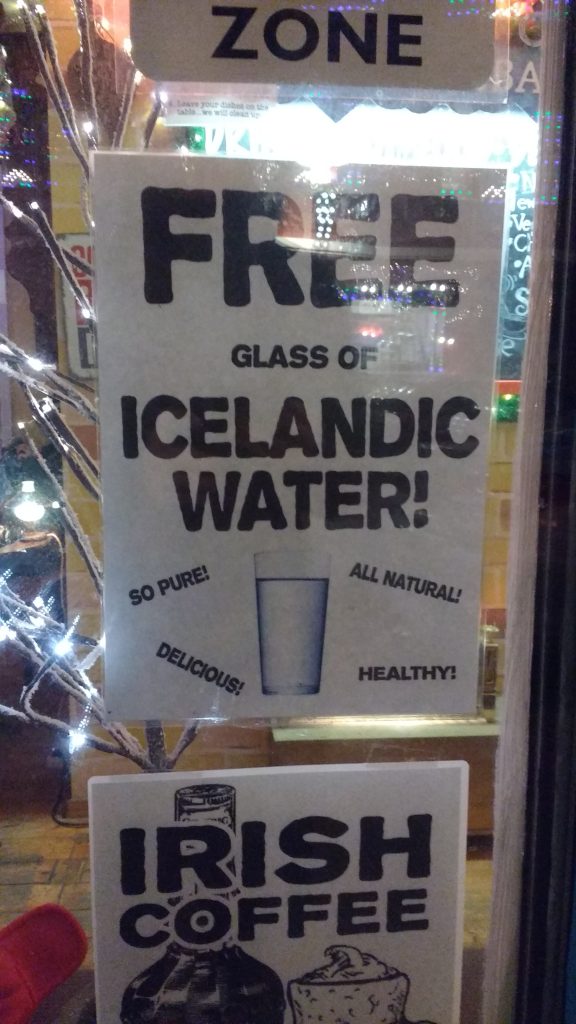 This insane growth has brought prices up to mind-numbing heights. If travelling and spending time in Scandinavia (or Stockholm) was roughly twice as expensive as living in Athens, Reykjavik must have been up to three times as expensive or even more.
Beer roughly cost €9 / 1000kr. per 330ml glass in most places, and it was impossible to get lunch or dinner for less than 8€/900kr. (but that was a tasty vegetarian ramen soup at Noodle Station).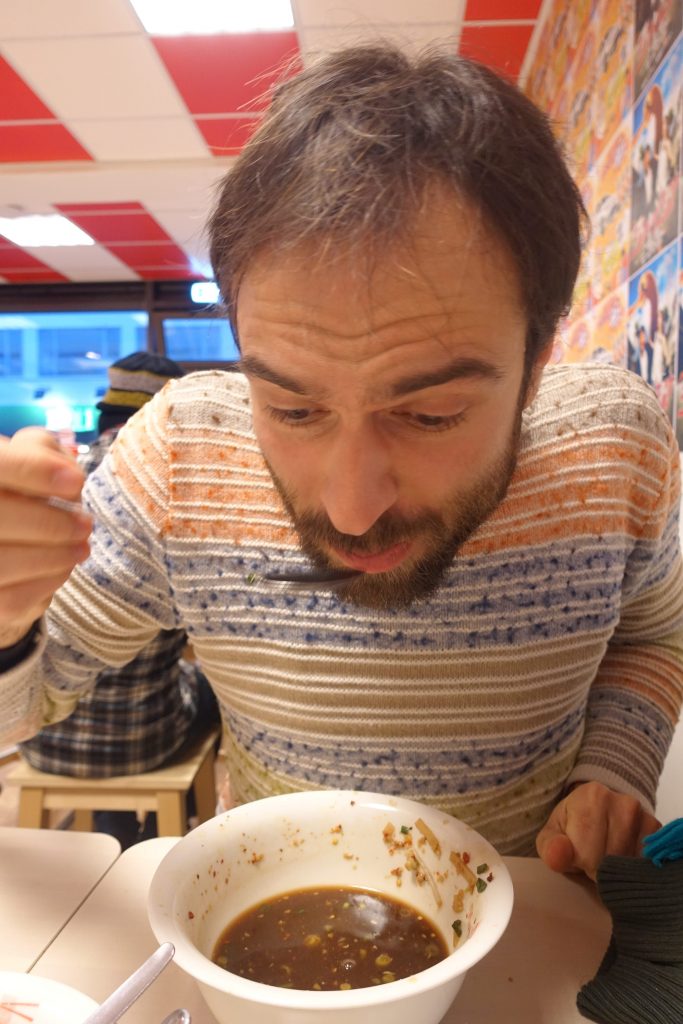 Another example: Blue Lagoon is definitely one of Iceland's most famous (and overpriced, but that's a given by now) sights. It was almost dusk when we entered the warm water. The fog was so thick, we could see nothing but light blue everywhere around us. Truly magical. Still, what made the biggest impression on me was the high number of (mostly, though not by any means exclusively, Chinese) fellow tourists bringing their smartphone into the water to take selfies of themselves in the blue expanse to send to their friends back home.
I bet the pictures must have looked cool, but swimming around using just one arm because the other one was too busy filming their ego, was the very opposite, at least if you ask me.
To put it simply: now is not the time to visit Iceland (sorry, Marilena). Wait for the hype to die down a bit. Yes, the bubble will have burst by then and the centre of Reykjavik will be full of high-rise hotels, but at least it hopefully won't be as ridiculously overpriced and crowded as it was in New Year's '18. I would still recommend making some granola bars to take with you like we did — it's unlikely you'll be able to find cheap, nutritious, vegan-friendly food in the country in the near future.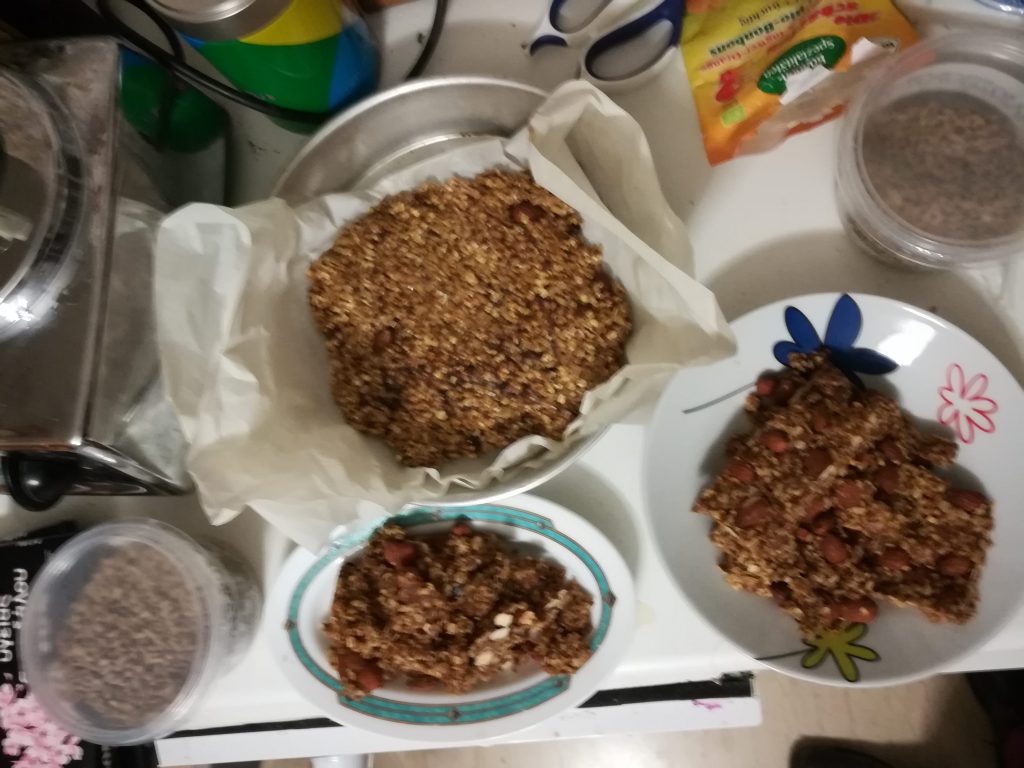 At any rate, I'd definitely recommend visiting Bike Cave — probably the only Spotted by Locals-worthy place we visited during the whole trip.
And here are some pictures and a short collection of clips I threw together:
The concert was amazing, by the way.