The Guardian: How TripAdvisor Changed Travel — Or why Spotted by Locals is as important as ever!
Massimiliano Pagliara — Remixes Part II One of the nice things about being the editor for Spotted by Locals is that I get to learn about people, art and venues I had no idea existed. Well, a Tel Aviv Spotter wrote about how he likes this DJ, for example. Smooth, easy-listening beats.
Animal sculptures made in Kenya by upcycling discarded flip flops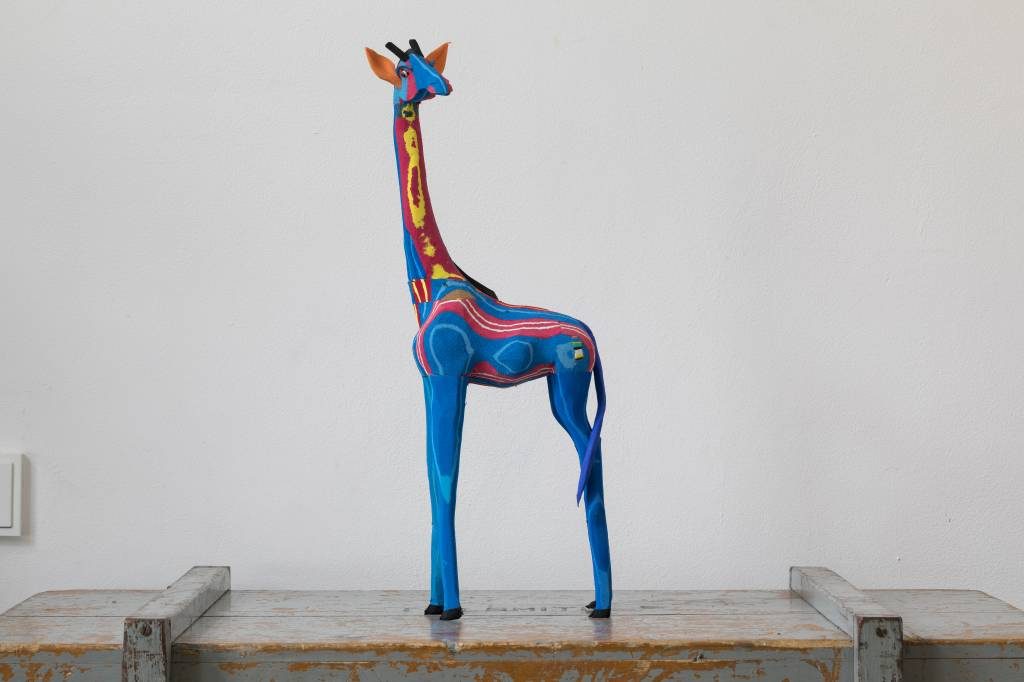 mbti-notes Tumblr — This page has several books worth of information on MBTI type theory and analytical psychology. Very well-organised and written, too.
Metabook — Greek platform for buying and selling used books. I hope it gains traction, but I've already found Antifragile by Nassim Nicholas Taleb (in English!) so there's definitely some potential here. Could use it to get rid of my own unwanted books, too.
The 50 Best New Board Games — Browsing the truly impossible number of new board games that come out makes me even more depressed than browsing new video games on Steam; it reminds me that not only do I not remotely have the time to play all the fun new games, I don't have the friends for it, either. OK, apart from Codenames.
With Eyes Unclouded – How Studio Ghibli Inspired Breath of the Wild (Youtube) — Princess Mononoke, especially. I really like this kind of video essays on video games. I'd like to make some, but I'm sure they take way too long to produce.
HighExistence – The Most Epic Book List on the Internet: 80 Heart-Stopping Books That Will Transform Your Thinking — Hey, Antifragile is on there!
Alan Moore – (Keynote) Trans- States conference 2016 — Interesting where Alan Moore takes the subject of magic and how he connects it with art and stories. He still doesn't take it far enough for my liking (check out Gordon White!)
Led Zeppelin – Good Times Bad Times (Youtube) — From the comments: "Bonzo's stuttering 16th note triplets on the bass drum…even his son Jason has to use a double pedal to do what his father did with one foot! 😮" and "Legend has it that Bonzo developed the drumming technique for GTBT on a single kick after listening to Carmine Appice of Vanilla Fudge, unaware that Carmine was actually playing on a double bass set….Incredible."
Joe Rogan Experience #1035 – Paul Stamets — I bet you didn't know all these fascinating, fascinating things about mushrooms. Forget the episode that made the rounds with Elon I-don't-inhale Musk; this is where it's at.
Athens International Film Festival – Climax (2018) — The new film by Gaspar Noé. Screening tonight at Astor. Sold out. Meh.
Some stuff from Ran Prieur's blog:
Notes on cheese – thesublemon Tumblr — "It's about cheese in the sense of art being bad because it's 'cheesy'. The basic idea is that you have to risk looking stupid to make good art, or even to be an interesting person."
Guidelines for Brutalist Web Design — A manifesto "about moving web design back to being simple and functional. There's also some good stuff in the Hacker News comment thread. A deeper issue is why almost every website adds more and more clutter, and you almost never see it go the other way. Maybe it's just that the people who make decisions about web design can't stand doing nothing. By the way, 'brutalism' in architecture is not named after the English word "brutal" but after the French word for raw."
Looking for subcultural communities; the more diverse, the better — What a time to be alive.