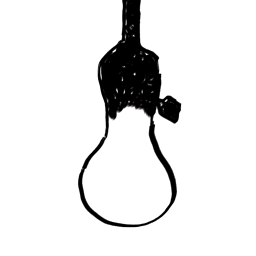 English

Mia Merida Ouden Oida ("A portion of 'I don't know'") is my new series of short articles on lesser-known facts that I believe have the power to inspire you to look at the world from a slightly more nuanced perspective. Reading – it's a superpower!

There is a lightbulb in the fire department of Livermore, California, that's been burning since 1901. At the ripe old age of 119, its brightness has faded, but that comes as no surprise, as it has hardly ever been turned off. It has its own webcam feed and a place in the Guinness Book of Records.

It's a remnant of the bygone age when electric light bulbs were made to last indefinitely. Just in the '30s, a cartel was set up among bulb manufacturers named Phoebus that prohibited any one of them to continue making centennial light bulbs and thus retain the competitive advantage – instead, they agreed to set limited-life bulbs as the industry standard.

The technology for something more sustainable in electric lighting does exist. But this alternative just doesn't make sense from a financial point of view – the only point of view that truly matters.

It's true: the fewer electric bulbs are made, the smaller the benefit for the economy. The same applies for every consumer or industrial good. The limits of technology are the limits of profitability.

And while the above might make perfect sense in a world where profit comes above all else, it's just useful to know that we can do better. To be precise, if we want a sustainable world for humanity, a product's capacity for profit should not be the decisive factor on whether it should enter our lives and whether or not we'll use it.

Continual replacement of goods just for legal persons and their constituents to make more money was a system that was tried, and it failed. Α lack of alternatives is not an excuse – it's a lie.
---
Το Μια Μερίδα Ουδέν Οίδα είναι η νέα σειρά μικρών άρθρων μου για ενδιαφέρουσες και κάπως δυσεύρετες μπουκίτσες γνώσης οι οποίες πιστεύω ότι έχουν τη δύναμη να σας εμπνεύσουν να δείτε τον κόσμο με μια ενισχυμένη απόχρωση. Η ανάγνωση – τι υπερδύναμη!
Υπάρχει μια λάμπα στο πυροσβεστικό τμήμα του Livermore της Καλιφόρνια που καίει από το 1901. Έχοντας φτάσει αισίως τα 119 της (να τα χιλιάσει!) έχει μεν χάσει τη φωτεινότητα της , αλλά αυτό είναι λογικό, αφού δεν έχει σβήσει σχεδόν ποτέ. Έχει δική της webcam και μια θέση στο Βιβλίο Guinness.
Είναι ένα κατάλοιπο της εποχής όπου οι ηλεκτρικές λάμπες φτιάχνονταν για να αντέχουν επ' αόριστον. Μόλις τη δεκαετία του τριάντα συστάθηκε ένα καρτέλ μεταξύ των μεγάλων εταιρειών παραγωγής λαμπτηρών ονόματι Phoebus ώστε καμιά τους να μη συνεχίσει να φτιάχνει αιωνόβιες λάμπες και έτσι να έχει το συγκριτικό πλεονέκτημα αλλά να θεσπίσουν τους εναλλακτικούς γλόμπους με περιορισμένη διάρκεια ζωής ως το στάνταρ της βιομηχανίας.
Η τεχνολογία για κάτι πιο βιώσιμο στον ηλεκτροφωτισμό υπάρχει. Απλά δεν βγάζει νόημα από οικονομικής άποψης – τη μόνο άποψη που έχει σημασία – να επιλεχθεί αυτό το εναλλακτικό μονοπάτι
Είναι αλήθεια: όσο λιγότερες λάμπες φτιάχνονται, τόσο λιγότερο επωφελείται η οικονομία. Το ίδιο ισχύει για κάθε καταναλωτικό και βιομηχανικό προϊόν. Τα όρια της τεχνολογίας είναι τα όρια της κερδοφορίας.
Και ενώ μπορεί τα παραπάνω να βγάζουν νόημα σε έναν κόσμο όπου το κέρδος είναι υπεράνω όλων, απλά είναι χρήσιμο να γνωρίζουμε ότι μπορούμε και καλύτερα. Για την ακρίβεια, αν θέλουμε έναν βιώσιμο κόσμο για την ανθρωπότητα, η ικανότητα παραγωγής κέρδους για ένα προϊόν δεν θα πρέπει να είναι ο καθοριστικός παράγοντας για το αν θα μπει στις ζωές μας κι αν θα το χρησιμοποιούμε ή όχι.
Το να αντικαθιστούμε συνεχώς ένα αγαθό μόνο και μόνο για να βγάζουν νομικά πρόσωπα και όσοι το απαρτίζουν περισσότερα κέρδη είναι κάτι που δοκιμάστηκε, και απέτυχε. Η έλλειψη εναλλακτικών δεν είναι δικαιολογία – είναι ψέμα.