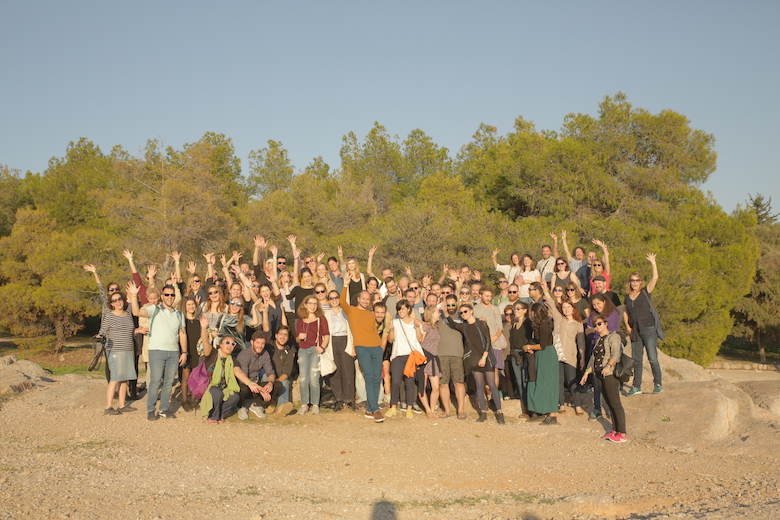 Since early 2017, I've been working with urban and local travel city guide network Spotted by Locals as the site's editor and social media manager. I've also written many articles for travel magazines and other travel publications that are or have been partners of Spotted by Locals in the past.
If I wanted to sum up what this company is all about, I'd point you to this article I wrote for Greek urban magazine deBόp  on the importance of local travel as well as the whole story of Spotted by Locals and co-founders Sanne & Bart. It's probably the article where I best describe why I think their mission is important, and why I'm happy and proud to work with them. For now, it's just in Greek, but you can read the article that inspired me here: 10 years of Spotted by Locals (yes, these guys have been around in the WWWorld for longer than most!)
More articles I've penned:
Cheap eats in 7 major European cities for American hotel-booking website Eurocheapo (I absolutely love the honesty of this name!)
Where the Locals Go in Podgorica for EuRail (aka InterRail for Americans). Montenegro looks amazing, right?
Beyond the Acropolis | A Local's Guide to Athens for ROAM Magazine, where I utilised my expertise as an Athens Spotter first and as an editor a distant second.
At some point we collaborated with British newspaper i-news. Find my articles for them here.
Here are some local tips for 13 cities in the Spotted by Locals network for Canadian travel platform Departful. Some are themed, like best restaurants or bars, some are just collections of awesome places to see. All with the help of locals from around the world.
Last but certainly not least, I've written by fair share of articles for the main blog of Spotted by Locals on things like playgrounds for adults, green arteries for my ideal of 21st century cities, or city tours given by homeless people.