4 ΝΟΕΜΒΡΙΟΥ
ΚΑΙΡΟΣ ΕΛΑΦΡΩΣ ΣΥΝΝΕΦΙΑΣΜΕΝΟΣ
ΠΑΙΖΕΙ: JUSTICE – †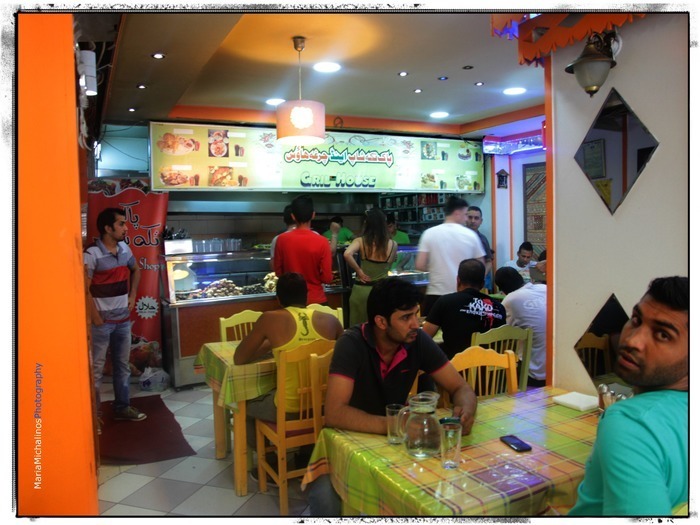 Σήμερα πήγα σε ένα πακιστανικό εστιατόριο στο κέντρο, δίπλα στη Βαρβάκειο, με την Sanne και τον Bart για το pre-weekend lunch. 3 μερίδες, μια σαλάτα και 3 chabati 11€. "You don't want to know how much we would have to pay in The Netherlands for authentic Indian food" μου είπε η Sanne.
Ποτέ δεν είχα πάει σε πακιστανικό εστιατόριο στην Αθήνα.